Quiz Bowl Overview
The Quiz Bowl event challenges students to think fast pace and strategically in a time constrained situation. Teams of four students represent their college in this exciting test of marketing concepts and current events.
Quiz Bowl Procedure
Competing teams will be gather on stage and be provided with an electronic tablet device on which to answer questions. Questions will be presented on tablets and a large projection screen while the Moderator reads the question aloud. Once the reading is complete students are presented with either multiple-choice options or a text box in which their team lead will select or enter the team's answer.
Multiple-choice questions have a 25 second countdown timer and text-entry questions have a 45 second countdown timer. All questions begin with a maximum value of 100 points, but the value reduces as the time to answer runs out. Teams that answer correctly in the fastest time receive the corresponding points. Should a team answer a question incorrectly, they will have 20 points deducted from their score. Not answering a question carries no penalty.
For 2022 Quiz Bowl will be utilizing the CrowdPurr Gaming Platform (crowdpurr.com). The game is operated by technical staff under the direction of a team of judges. Depending on the number of teams participating, the top one or two teams from each qualifying round will advance to the Final Game. Teams that do not advance will participate in wildcard rounds for a 2nd chance at being in the final. The Final round will consist of 6 teams competing for 1st to 5th place standings.
Training Resources
Quiz Bowl 2022 will be run electronically using the CrowdPurr gaming platform. Teams can sign up for a free account to practice with at https://crowdpurr.com. It is strongly recommended that you practice game play using the platform so that your team is prepared for the night of the event.
Marketing Theory
We would like to welcome Pearson as the content sponsor for the 2022 Quiz Bowl Event. Quiz Bowl participants and coaches will be provided access to, and we will be drawing core Marketing theory questions from, the following chapters of their new eText Revel for Marketing, 1st edition by Michael Shekter: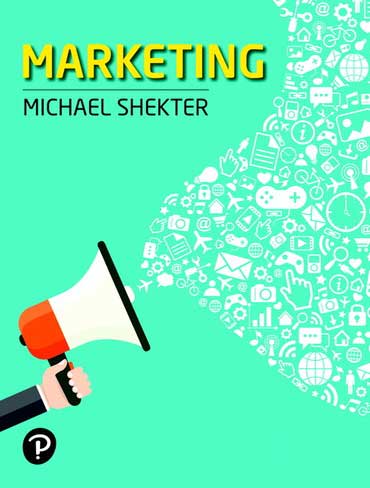 Chapters
Chapter 7 – Segmentation, Targeting, Positioning
Chapter 8 – Product and Branding
Chapter 11 – Distribution
Chapter 13 – Advertising, Sales Promotion, Public Relations, and Personal Selling
Chapter 14 – Digital Marketing
Chapter 15 – Integrated Marketing Communication and Media
Shekter – Revel for Marketing, 1st edition
eText
Marketing, (Subscription)
ISBN-13: 9780135360095

Current Event Content
Current event questions for Quiz Bowl 2022 will be sourced from the-message.ca, a digital marketing magazine. All Quiz Bowl participants and their coaches have been provided a free on-year subscription. Please check your email for a registration link or speak with your coach. Questions about access can be sent to [email protected].
Students should review the What in the World posts from September 12, 2022 to no later than November 11, 2022. The following direct URLs will be updated as new articles are posted:
The October 31 article is not being used.
The above list is complete.

Game Play Details
Initial and Wildcard Rounds
12 questions in the initial rounds, 10 questions in the Wildcard rounds.
25 seconds to answer for Multiple-choice questions, 45 seconds for Text questions.
Maximum of 100 points available per question, gradually decreasing to 0 points as time runs out.
(-20) points if a team answers incorrectly, no penalty if they do not answer the question.
A mix of 8-10 theory to 2 current events (the-message.ca) questions.
Current events questions will be text answer.
Each qualifying and Wildcard game will have the same mix of difficulty and topic.
Final Round
The final round will have 12 questions, all will be text answer and there would be a 60/40 mix of theory questions along with current events.
We may have the winning team state their answer upon the request of the host prior to the winner of the question being posted.
There may be some questions that refer to images, charts or graphics from the source textbook and/or current event material.
For more information about Quiz Bowl or game play, please reach out to Stefan Kanitz ([email protected])