Schedule Summary
Thursday, December 1
Click here to view a hotel map with room locations.
Friday, December 2
Click here to view a hotel map with room locations.

Event WIFI Access
Network: Sheraton_Conference
Access Code: ocmc2022
Detailed Schedule – Thursday, December 1
Team Photos
Time – 1:00PM – 5:00PM
Location – City Hall Room – 2nd Floor
Show up 5 minutes before your time and get a photo with your student competitors and faculty coaches and staff. OCMC Memories in the making!
| Time | College Team |
| --- | --- |
| 1:15PM | Seneca |
| 1:30PM | Humber |
| 2:30PM | St. Clair |
| 2:45PM | Georgian |
| 3:00PM | Fanshawe |
| 3:15PM | Durham |
| 3:45PM | Niagara |
| 4:00PM | George Brown |
| 4:15PM | Sheridan |
| 4:30PM | Conestoga |
| 5:00PM | Cambrian |
| 5:10PM | Algonquin |
Game Changers – Mix & Mingle – For Students Only Please
Time – 2:00PM – 5:00PM
Location – Osgoode West – Lower Floor
Join your fellow student competitors to mix & mingle and meet representatives from the sponsor companies. Hosted by professional emcees and founders of PhysBiz, Christopher Sawchyn and Kelly Fanson kick it off with activities and tips for OCMC, followed by speed networking.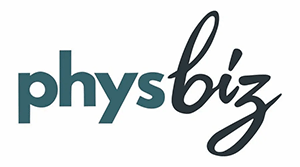 Students please only attend the session for which your college is scheduled.
Session One – 2:00PM – 3:25PM
Seneca College
Conestoga College
Sheridan College
Niagara College
Humber College
George Brown College
Session Two – 3:35PM – 4:55PM
Fanshawe College
Algonquin College
Georgian College
Durham College
Cambrian College
St. Clair College
Welcome Dinner
Time – 5:30PM – 6:30PM
Location – Civic Ballroom – 2nd floor
Menu
Assorted bread + butter

Chef Choice Soup (Vegetarian)

Chef Choice Salad (GF, DF dressing on side)

Chef Choice Chicken Entree

Chef Choice Fish Entree Chef

Choice Veg Pasta (with tomato sauce)

Chef Choice Starch

Chef Choice Dessert

Starbucks Coffee, Decaf and Tazo Tea
Pearson Quiz Bowl
Time – 7:00PM – 9:30PM*
Location – Osgoode East – Lower Floor
OCMC kicks off with the 2022 Pearson Quiz Bowl. Student teams from 12 Ontario Colleges compete to see which college has the most marketing knowledge. A newly designed Quiz Bowl that is sure to be an entertaining game show complete with mascot trivia!
*Approximate
Faculty Mixer – Sponsored by McGraw Hill
Time – 9:30PM – 11:30PM
Location – Dufferin/Simcoe Rooms – 2nd Floor
College faculty, administration, and staff gather to connect in-person – finally, after 3 years!
Detailed Schedule – Friday December 2
Breakfast
Time – 6:45AM – 9:00AM
Location – Civic Ballroom
Menu
Sliced assorted breads with toaster

Farm fresh scrambled eggs and chives on side

Farmer's sausage links

Chilled Orange Juice

Butter, fruit preserves, marmalade, Peanut Butter and honey

Starbucks Coffee, Decaf and Tazo Tea
**Revised at 12:30PM** Case Preparation & Presentation Schedules
Time – 8:25AM – 4:35PM
Schedule & Locations
Case prep rooms have changed, see the list below for your prep room. Leave lots of extra time to find it.
Click your event name below to determine your prep time (if applicable) and presentation room name. Seneca volunteers will be there to guide you to the correct preparation/presentation room.
Please arrive 5 minutes early to your prep and presentation rooms.
Prep Room – Forest Hill (4th Floor)
Prep Room – Rosedale (4th Floor)
Prep Room – TMM1 (Lobby)
Prep Room – Oxford (Mezzanine)
Prep Room – TMM2 (Lobby)
Prep Room – Norfolk (Mezzanine)
Prep Room – TMM3 (Looby)
No Prep
Preparation & Presentation Room Locations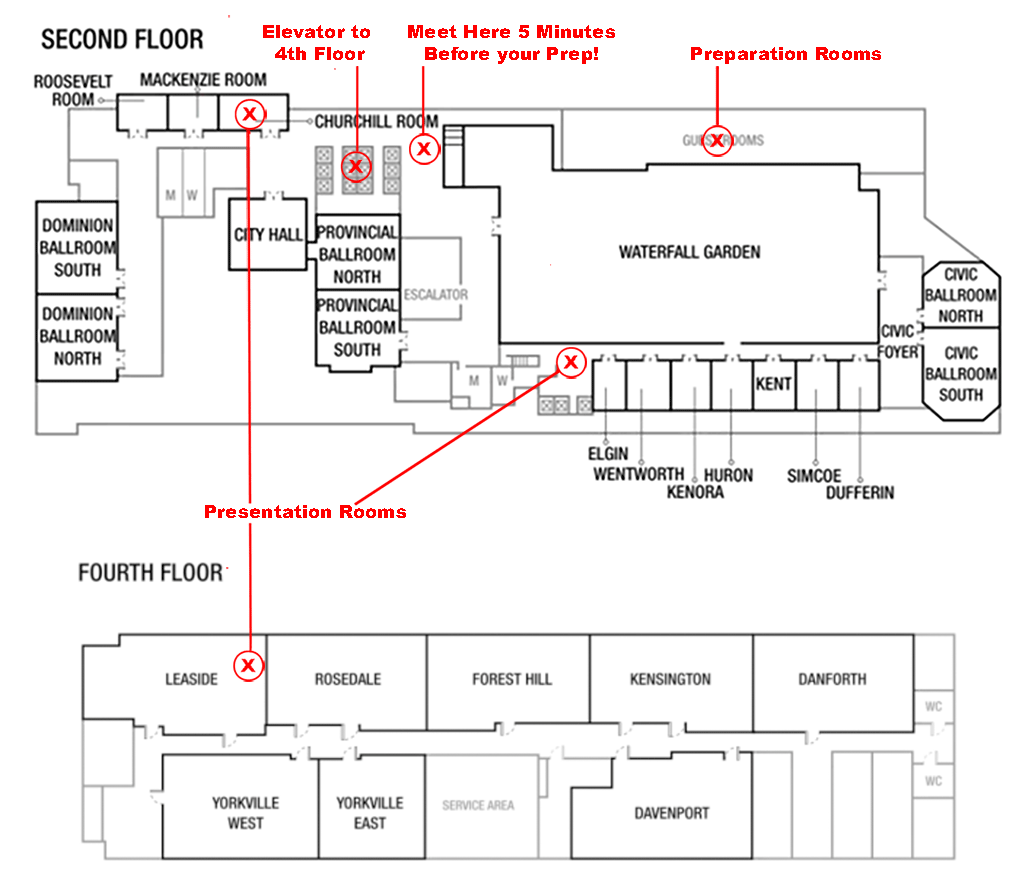 Sponsor Booths
Time – 9:00AM – 4:30PM
Location – Civic Foyer
Visit the booths of our sponsors in the Civic Foyer and Civic Ballroom to learn more about marketing, careers, products & services, and faculty resources. Listed below are the sponsors that have booths at OCMC.
Scotiabank
Pearson
Salesforce
Cengage
Stukent
Fastenal
Praxar
McGraw-Hill
American Express
RideAlike
Georgian College
Nexim Health Care Consultants
Metroland
Spotwork
Canadian Marketing Association (CMA)
American Marketing Association (AMA)
Chartered Institute of Marketing Management of Ontario (CIMMO)
Education Consultants Canada (ECC)
Pumpkin Kart
Events by Dionne
Telus
ESET
Sponsor Presentations
Time – 10:00AM – 4:15PM
Location – City Hall Room
45-minute presentations on diverse marketing topics from our top sponsors. It's guaranteed you will learn something.
Time
Sponsor
10:00AM – 10:45AM
Pearson
Creating a game-changing course for future marketing rockstars

Marketing is an ever-changing discipline that requires top-notch resources that can support instructors in developing future-proof marketers. In this session, Pearson Canada invites you to join in a conversation with one of its authors, Michael Shekter, from George Brown College, to talk about how marketing resources need to evolve in response to constant developments in this field.

Speakers
Lisa Villani, Business Development Manager – Pearson Canada
Michael Shekter, Author and Instructor – George Brown College
11:00AM – 11:45AM
Adobe
The Importance of Digital Storytelling

Digital Storytelling is a commonplace phrase these days. It is critical that students and professionals from all walks of life become at least comfortable – if not adept – with this form of communication. Everyone has a story to tell. Sharing our experiences can enrich the lives of others, help those close to us celebrate events, achievements, and generate awareness of our own value to the community at large. Join Adobe's Jim Babbage to learn more about how Adobe is democratizing the creative space, making it easier than ever for students and faculty to become active creators of content – to tell their own stories.

Speaker
Jim Babbage, Senior Solutions Consultant – Education – Adobe Canada
12:30PM – 1:15PM
Stukent
Gamify your course with marketing simulations

Simulations are games that mimic real-life scenarios and decisions making. Students play against each other and learn about marketing in the process. In this session you will learn how to use simulations and get a glimpse of what Stukent offers.

Speaker
Evan Pogue, Account Executive – Stukent
1:30PM – 2:15PM
Environics
The Data Behind the Changing Landscape of Media and Canadian Populations

Environics will be hosting an interactive workshop highlighting how analytics drives key decision making in media and marketing. They will be providing specific examples on how PRIZM segmentation works in targeting strategies along with connecting these insights with a brand new Environics Analytics dataset NewToCanada which identifies new immigration patterns and where new residents are settling. PRIZM posters will be provided, and the session concludes with a Kahoot Analytics challenge to win prizes!

Speakers
Tania O'Brien, Chief Marketing Officer
Vito De Filippis, Senior Vice President & Practice Leader
Grant McGuire, Brand Marketing Manager from Environics Analytics
2:30PM – 3:15PM
Praxar
Experience the next generation of education technology

Please join us for a viewing of Praxar's marketing simulation in honour of OCMC! As students are looking for more engaging and interactive ways to learn, Praxar offers a world of possibilities.

Speaker
Danica Mott, Digital Channels & CX Specialist – Praxar
3:30PM – 4;15PM
Fastenal
Attention Students & Faculty: Join Fastenal Canada in reshaping the Future!

A chance to win AirPods when you attend Fastenal Canada's presentation on how YOU can make an impact with a large growing organization!

Speakers
Eric McCluskey, Regional Vice-President, Fastenal Canada
Pat Logan, National Accounts Business Manager – Fasental Canada
Lunch
Time 11:30AM – 1:30PM
Location – Civic Ballroom
Menu
Butternut Squash bisque, toasted pumpkin seed pesto

Organic field greens, plum tomato, cucumber, shredded carrot, aged modena balsamic vinaigrette

Pepperoncino oil brushed roasted chicken breast, braised artichoke and bell peppers

Veg pasta with tomato sauce + cheese on side

Herb garlic bread

Assortment of mini squares and pastries

Starbucks coffee. Decaf and Tazo teas
Gala Reception
Time – 6:00PM – 7:30PM
Location – Osgoode West
A chance to eat, drink, and mingle with students, faculty, and sponsors before the awards.
Tapas-style reception including 15 different foods, Wok action station served by Sheraton Chef.
Beef or chicken stir fried with tofu, scallions, shiitake mushrooms, cilantro, bamboo shoots, peppers, bean sprouts, snow peas, hoisin sauce, or oyster sauce, lemon ginger rice
Cash bar, Formal attire
Awards Ceremony
Time 7:30PM – 9:00PM
Location – Osgoode East
It's awards night! The OCMC Oscars! Winners are announced and awards are handed out. After the awards join us for more celebration and mingling in Osgoode West.
Welcome Remarks
Special Thanks
Door Prizes
Message from OCMC 2023 Host
William & Margaret Lydiatt Award Winner
Presentation of Awards
OCMC Celebration! (post-awards party in Osgoode West)